tHESE CORE SHADES ARE STRONG ENOUGH TO STAND ALONE OR WORK AS A FOUNDATION FOR DISTINGUISHING COLOR CONTRASTS.
cOLORS FOR aUTUMN/wINTER
"This year colors are versatile hues that build a sense of empowerment and confidence, enabling the wearer to choose the colors that best reflect her mood and persona."

Holiday Hours

starts

November 29-Christmas
Wednesday 10-6
Thursday 10-7
Friday 10-6
Saturday 10-6
Sunday 12-4
Now that you've decided that you need fun things to wear, you'll need to know exactly when you can come

see us!
Every THIRD THURSDAY IS LADIES NIGHT OUT 5pm-7pm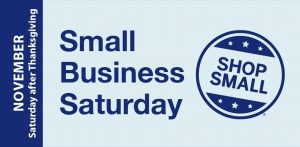 This is paragraph text. Double click

20% off regular priced items
Swag Bags for the first 20 customers
Special Christmas lounge wear
Slippers $30
Scarves, Hats, Mittens only $8.99!
Stocking stuffers $10 and under!
Ladies Night November 21st
Lillian's scheduled events:
BLACK FRIDAY

IS

PLAID FRIDAY



FREE gift wrapping with purchase




Sweaters, wraps, ponchos $30 and under




Christmas items for $10.99
Shortened Hours for 11/13 &11/14:
WEDNESday 11/13 10:00 - 12:00
Thursday 11/14 10:00 - 3:00
Sorry for your inconvenience!
We will reopen on Friday for normal hours. 10 -5